Do
Give your project a boost
Innovate target- and customer-focused together with Outsider Inn.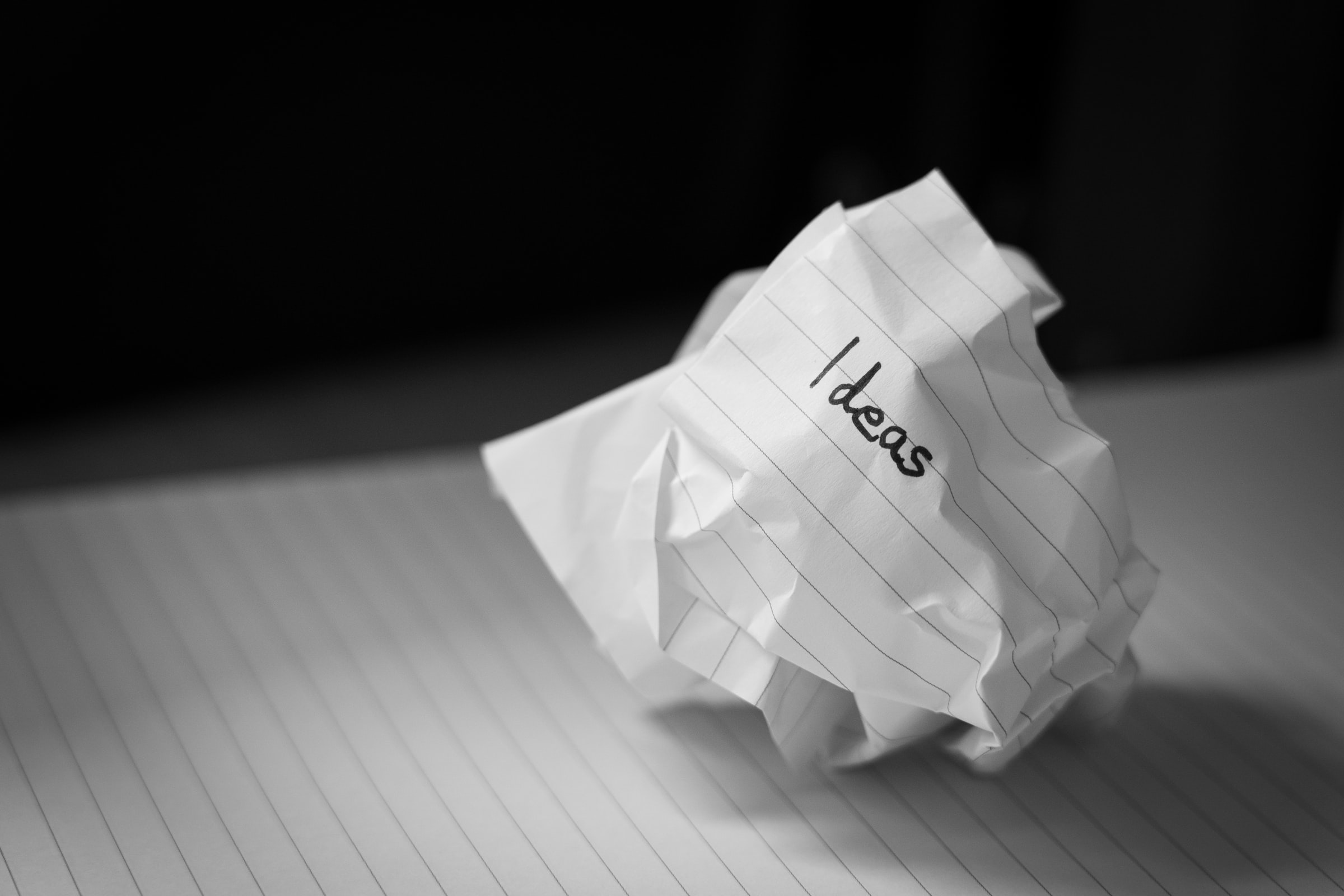 I don't have to tell you how important it is to 'put the customer first'. I am sure you have already done a bunch of activities on this topic, such as market research or customer journey mapping. However, have you truly uncovered meaningful innovation, expansion or optimization of your product, service or strategy? Do you want to give your project an extra boost and work together with a specialist for an even more effective result?
I work with a clear approach based on 'Design Thinking' methodology; a creative and iterative process in which the human comes first. An Outside Inn approach.
Design Thinking Approach
My services cover the essential innovation phases: analysis and problem definition to concept development, and implementation. Four phases, one targeted result. And we will walk through this process together, as partners in crime. Not only can we combine our strengths and expertise, we can also develop a human-oriented mindset within your organization.
Analysis phase
Let go of the status-quo and start exploring with an open mind. We will investigate the consumer, the business and technology in order to collect as much information as possible and uncover the user's real need or problem.
This includes, among other things:
Desk research internal and external data
Design research: observation, interviews, (un)focus group, social listening
Stakeholders mapping
Affinity-/Mindmapping
Definition phase
During the definition phase, we start with the data gathered in the analyze phase and bring it together to define one or more core problems. This focus will ensure your solution solves the most pressing problem of your customer.
This includes, among other things:
Specify target group/ Persona's
Customer journey mapping
Framing/Storytelling
Defining core problems
Develop phase
The aim of this phase is to generate a myriad od possible solutions for one or more of your defined core problems. Then the ideas are visualized, elaborated, validated and adapted. Through the process, many ideas drop off, while others will become the solution.
This includes, among other things:
Brainstorm/co-creation sessions
Consumer panel
Prototyping strategy
Service/User scenario
Implementation phase
Now its time to bring the idea to life. This means countless hours of building, testing, validating and pivoting and then finally launching a product or service that actually creates customer value.
includes, among other things:
Lean project management
UX/Usability research: interviews, observations, surveys, analytics
Claims validation
Service/User blueprint
"Ilse is a strategic thinker"
Ilse is a strategic thinker with a strong customer mindset. She truly knows how to create customer value for products and services. She has a hands-on attitude, is creative and brings a lot of energy and positive vibes to the team. you can rely on her, and you definitely want her on your team!
– Wilma van de Wassenberg, Manager User Experience Philips –
"Authenticity and personal approach"
I was impressed by her authenticity and personal approach. Even in a difficult environment, Ilse got the job done. She always used her creativity to come up with an out-of-the-box solution while aligning stakeholders towards the same goal. But probably her best characteristic is that she is just a very nice and inspiring person to work with.
– Sabine van Loon, Manager Vodafone Prepaid –
Contact
Do you want to work in an effective way towards a meaningful innovation?
I would love to think along with you and explore possibilities without any obligation. We can discuss your goals, wishes and ambitions.  And together develop a targeted proposal and way of working that suits your needs. If we both agree, we'll get to work. A good and consistent collaboration is essential to achieve the desired result.